My Blog
Posts for tag: crowns
By Smile Designers
December 25, 2019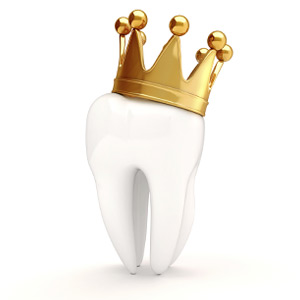 If your tooth sustains damage that compromises its structure — typically through decay or trauma — you have several options depending on the extent of the damage: One of them is a crown. This method saves the tooth and its root and completely conceals the visible portion of the tooth, or crown, under a natural-looking cap made to mimic as closely as possible the size, shape and color of the original tooth.
Crowns also hide imperfections in the original tooth like discoloration, chipping, fractures, excessive wear (from bruxism, or tooth grinding, for example), or abnormalities in the way the tooth formed. And they're used following root canal treatments, which treat infected pulp at the center (canal) of a tooth root by removing the pulp and replacing it with an inert, rubber-like material.
Saving the natural tooth has long been the goal of dentistry because normal micromovements of the tooth root, which is suspended in its jawbone socket by elastic ligaments, stimulate the surrounding bone to rejuvenate. Without that stimulation, the bone continues to lose old cells, but no longer replaces them. Crowns are also designed to restore tooth function.
The function and location of the damaged tooth can determine what material the crown will be made of. If the damaged tooth is clearly visible when you smile, porcelain, the most realistic-looking material, is almost always used. If the tooth receives significant bite force, a stronger material is considered — either, a gold/porcelain combination, or a high-strength ceramic. If you are restoring a second molar, an all-gold crown may be considered.
With the advent of dental implants, saving a damaged tooth is no longer the only option for preserving the health of the bone surrounding the tooth root. The implant — a tiny biocompatible, titanium screw-like artificial root — is placed in the jawbone and is then capped with a natural-looking crown of course!
If you would like more information about dental crowns, please contact us or schedule an appointment for a consultation. You can also learn more about this topic by reading the Dear Doctor magazine article "Crowns & Bridgework."
By Smile Designers
August 01, 2017
For those seeking dental restorations with the help of cosmetic dentistry, Smile Designers in Gresham, OR is a great resource for patients
of all ages. Crowns are used to strengthen damaged teeth so they can function and look the same as a natural tooth. They are generally custom made to help prevent further damage from occurring in the mouth.
The Benefit of Same Day Crowns
Same day crowns are used when tooth decay is advanced. A crown can help protect a tooth if this happens. With the help of cosmetic dentistry, cracked teeth can be protected from worsening. A CAD/CAM system is used for same day crowns as well as veneers, inlays and outlays in our Gresham dental office. We believe in using the latest technology in terms of modern dentistry to help treat our dental patients in the best way.
With this system, we can get fast digital photos in a few minutes with our digital scanners. These photos help us to custom make dental restorations for patients of all ages while they're still sitting in the dental chair. The impression itself is sent to the machine who creates the crown. No need for impression materials, temporary crowns or multiple dental visits. Everything is done in just one visit. After it is created by the machine, it is placed in the mouth with bonding material that is hardened properly with a curing light. The bite and fit will be checked to ensure that the patient is comfortable with their new restoration.
A comprehensive examination is needed to determine whether or not same day crowns are a viable treatment for you. To schedule an appointment regarding cosmetic dentistry with Dr. Terry Tennant and Dr. Anna Dneprov of Smile Designers in Gresham, OR, call our office today at 503-661-6613.
By Smile Designers
March 25, 2017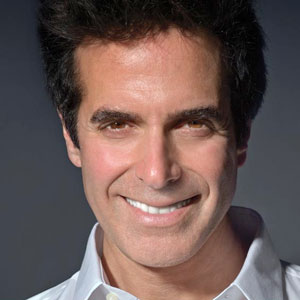 You might think David Copperfield leads a charmed life:Â  He can escape from ropes, chains, and prison cells, make a Learjet or a railroad car disappear, and even appear to fly above the stage. But the illustrious illusionist will be the first to admit that making all that magic takes a lot of hard work. And he recently told Dear Doctor magazine that his brilliant smile has benefitted from plenty of behind-the-scenes dental work as well.
"When I was a kid, I had every kind of [treatment]. I had braces, I had headgear, I had rubber bands, and a retainer afterward," Copperfield said. And then, just when his orthodontic treatment was finally complete, disaster struck. "I was at a mall, running down this concrete alleyway, and there was a little ledge… and I went BOOM!"
Copperfield's two front teeth were badly injured by the impact. "My front teeth became nice little points," he said. Yet, although they had lost a great deal of their structure, his dentist was able to restore those damaged teeth in a very natural-looking way. What kind of "magic" did the dentist use?
In Copperfield's case, the teeth were repaired using crown restorations. Crowns (also called caps) are suitable when a tooth has lost part of its visible structure, but still has healthy roots beneath the gum line. To perform a crown restoration, the first step is to make a precise model of your teeth, often called an impression. This allows a replacement for the visible part of the tooth to be fabricated, and ensures it will fit precisely into your smile. In its exact shape and shade, a well-made crown matches your natural teeth so well that it's virtually impossible to tell them apart. Subsequently, the crown restoration is permanently attached to the damaged tooth.
There's a blend of technology and art in making high quality crowns — just as there is in some stage-crafted illusions. But the difference is that the replacement tooth is not just an illusion: It looks, functions and "feels" like your natural teeth… and with proper care it can last for many years to come.  Besides crowns, there are several other types of tooth restorations that are suitable in different situations. We can recommend the right kind of "magic" for you.
If you would like more information about crowns, please contact us or schedule an appointment for a consultation. You can also learn more about this topic by reading the Dear Doctor magazine articles "Crowns & Bridgework" and "Porcelain Crowns & Veneers."