My Blog
Posts for tag: dental care
By Smile Designers
July 12, 2020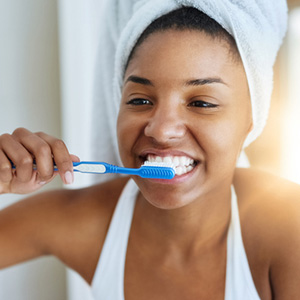 It's a sad fact: Many people postpone needed dental treatment because of their finances. There's no doubt that treatments for many tooth and gum problems can be expensive. But delaying treatment can make matters worse—and when they do see their dentist to address the issue, the costs can skyrocket.
The thriftiest way to manage your dental health is to prevent disease before it occurs or seek treatment as early as possible. You may incur some initial expense, but you'll pay less in the long-run and have better health to boot.
Here's a common sense approach for easing the impact of dental care on your budget.
Form a customized care plan. The key to keeping your dental expenses in check is to be proactive, not reactive with your care. Don't wait until you begin noticing problems—instead, invest in regular dental visits where your dentist can assess your ongoing individual risk for dental disease. Using that assessment, your dentist and you can then create a care plan that lowers your disease risk and promotes optimal health.
Adopt sound hygiene practices. A simple toothbrush and a roll of floss could save you thousands in dental care costs over a lifetime. Using them daily removes dental plaque, the top cause for both tooth decay and gum disease. Couple that with regular dental cleanings and your risk for costly dental disease will go down significantly.
Try less expensive, short-term restorations. Even with the best prevention strategy, there's always a chance you'll encounter a problem with your teeth or gums. Unfortunately, the best permanent fix may be more than your budget can handle. In that case, consider a less expensive restoration (like resin or glass-based fillings) to protect and restore your problem teeth until you can afford a better permanent solution.
Talk with your dentist about long-term financing. Spreading out the bill for dental treatment over several payments can help you manage unforeseen costs. Talk with your dentist about treatment financing options they offer or sponsor. If possible, have a contingency plan for payment in place before you need it—just in case.
Any kind of dental care, even preventive maintenance, can cost you. But if you manage your care wisely, you can keep that cost to a minimum.
If you would like more information on managing your dental health, please contact us or schedule an appointment for a consultation.
By Smile Designers
September 26, 2019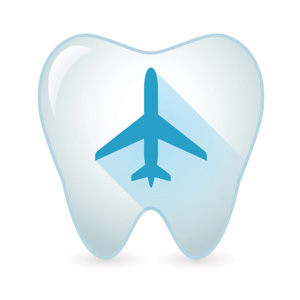 Each year, over a million Americans venture abroad for healthcare, with roughly half for dental treatment. Cost is the main reason — "medical tourists" believe they can save substantially on treatment, even with travel.
But before undertaking such a venture for dental work, there are some things you should take into consideration. For one, although quality care exists all over the world, you'll also find different standards of care. In the United States, for example, not only must dental providers graduate from accredited schools, they must also pass state examinations before they can practice (specialists even more). In some parts of the world, educational standards aren't as difficult to attain. You may also find differing standards for infection control, drug applications or appliances: for example, you may find a lower quality in implant or crown materials or craftsmanship than you might expect in the U.S.
Communication can also be an obstacle. Language barriers make it more difficult to understand what to expect before, during and after a procedure, or to have your questions answered. It may also hinder your provider from fully accessing your medical and dental history, which could have an impact on your treatment and outcome. Limited communication also increases misunderstanding about services offered, charges and treatment expectations.
Finally, many dental procedures have multiple phases to them, some of which normally span several months and visits. Many who go abroad for more complex procedures may try to have them performed in a much shorter time frame. Doing so, however, could prove disappointing both in the quality of the final outcome and your own well-being under such an arduous schedule. Even if your dental work is performed in an exotic locale, recovering from extensive procedures where you must rest and refrain from strenuous activity is best performed in the comfort of your own home.
It's important to get the facts before traveling to a foreign country for any medical or dental treatment, especially about a region's accreditation and care standards, as well as what you can expect in terms of amenities and culture during your stay. One good source is the U.S. Center for Disease Control's web page for medical tourism (//goo.gl/75iWBk).
Going abroad for dental care is a big decision — be sure you're prepared.
If you would like more information on dental treatment abroad, please contact us or schedule an appointment for a consultation. You can also learn more about this topic by reading the Dear Doctor magazine article "Dental & Medical Tourism: It's No Vacation."
By Smile Designers
November 29, 2017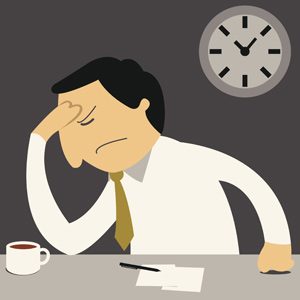 Chronic stress can cause any number of physical problems like back pain, insomnia or stomach ulcers. In the mouth, it can also be the cause of teeth grinding or clenching habits that may lead to pain and tooth damage.
Besides toothaches and jaw pain, stress-related teeth grinding may also be causing your teeth to wear at a faster than normal rate. While the teeth can withstand normal forces generated from biting and chewing, a grinding habit could be subjecting the teeth to forces beyond their normal range. Over time, this could produce excessive tooth wear and contribute to future tooth loss.
Here, then, are some of the treatment options we may use to stop the effects of stress-related dental habits and provide you with relief from pain and dysfunction.
Drug Therapy. Chronic teeth grinding can cause pain and muscle spasms. We can reduce pain with a mild anti-inflammatory pain reliever (like ibuprofen), and spasms with a prescribed muscle relaxant drug. If you have sleep issues, you might also benefit from occasional sleep aid medication.
A Night or Occlusal Guard. Also known as a bite guard, this appliance made of wear-resistant acrylic plastic is custom-fitted to the contours of your bite. The guard is worn over your upper teeth while you sleep or when the habit manifests; the lower teeth then glide over the hard, smooth surface of the guard without biting down. This helps rest the jaw muscles and reduce pain.
Orthodontic Treatment. Your clenching habit may be triggered or intensified because of a problem with your bite, known as a malocclusion. We can correct or limit this problem by either moving the teeth into a more proper position or, if the malocclusion is mild, even out the bite by reshaping the teeth in a procedure known as occlusal (bite) equilibration.
Psychological Treatment. While the preceding treatments can help alleviate or correct dental or oral structural problems, they may not address the underlying cause for a grinding habit — your psychological response to stress. If you're not coping with stress in a healthy way, you may benefit from treatments in behavioral medicine, which include biofeedback or psychological counseling.
If you would like more information on dental issues related to stress, please contact us or schedule an appointment for a consultation. You can also learn more about this topic by reading the Dear Doctor magazine article "Stress & Tooth Habits."